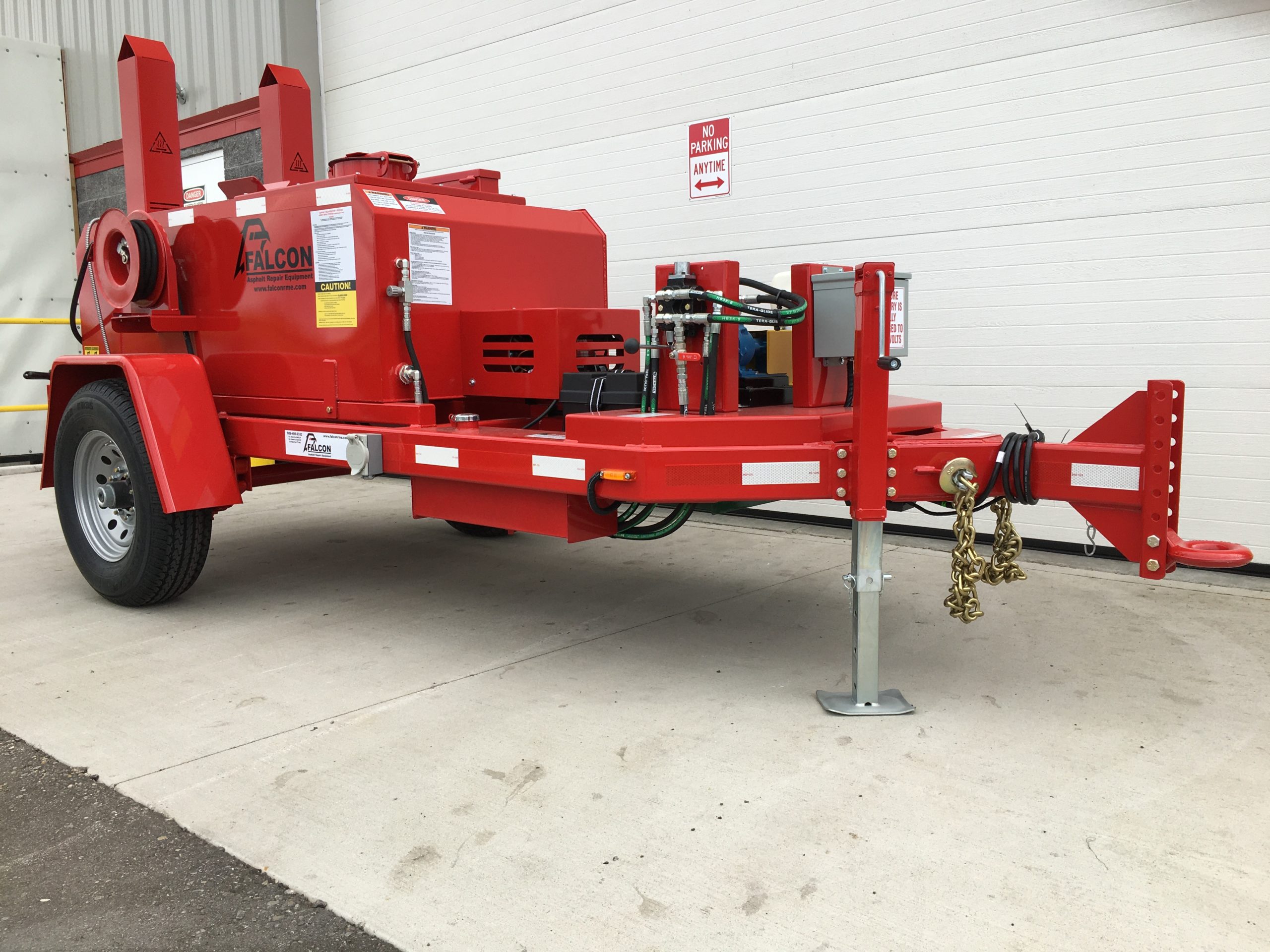 The 150 Gallon, 250 Gallon, and 500 Gallon Falcon Tack Tank Trailers are now available as a skid-mounted diesel tack tank or trailer option. Manufactured from high-quality and rugged parts, they'll allow your work crew to efficiently spread the optimal amount of tack onto the roadway.
Falcon asphalt distributors include the following features:

Automatic thermostatically controlled heat system
Stainless steel flue
Diesel power
Large clean-out port
An insulated tank
How do Falcon Tack Trailers Work?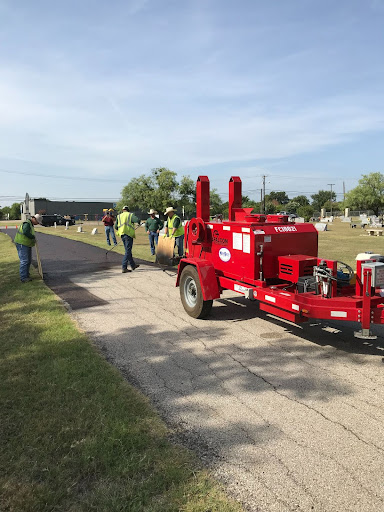 Falcon tack tanks provide work crews with an efficient means of spreading a uniform coating of tack coat material over the road surface. The process is very straightforward:
Step 1—Mix the tack material with water based on the manufacturer's recommendations. Fill the tack tank leaving 4" below the fill neck to allow the tack to expand. Ensure the tack mixture has the viscosity of water.
Step 2—Fill the flush tank with a non-flammable, environmentally-friendly release agent.
Step 3—If the tack tank is heated, flip the toggle switch to the up position, set the tack tank temperature controller to the temperature recommended by the tack material manufacturer, and allow the tack to heat to the correct temperature before continuing.
Step 4—Move the round material selector valve knob to the "up" position (release agent).
Step 5—Start the Honda engine as follows:
Check engine oil dipstick and refill if required
Move the black fuel valve lever to the "on" position (toward the Honda engine)
Move the gray choke switch to the "closed" position (opposite of black fuel valve)
Move the red engine switch to the "on" position
Start the engine with the pull start
Once the engine is warm, shut off the choke by moving the grey switch towards the motor
Adjust the throttle to max position (note picture of rabbit)
Run for 10 minutes to clean the system out by circulating the release agent through the pump and valves
Step 6—To spray the tack material:
Move the round material selector knob to the down position (tack)
Wait for 10 minutes to allow the material to circulate and blend
Open the ball valve located next to the material selector valve
Remove the spray wand from the holder
Pivot ball valve on spray wand to "Spray" and spray as needed
Falcon Asphalt Tack Distributors
The high-quality materials and heavy-duty construction of a Falcon tack tank will ensure years of hassle-free operation. Contact us below to learn more about our asphalt distributors and which one is right for your operation.