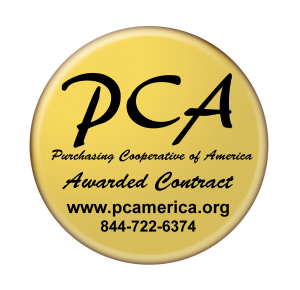 Falcon Asphalt is pleased to announce that we have signed a contract with the Purchasing Cooperative of America (PCA). Our newest contract is for:
PCA OD-362-22 Road Paving, Materials, Signage, Heavy Equipment, and Related Items.
Falcon's current and complete product line qualifies for this contract. 
Buying off a PCA Contract satisfies the spirit of a bid. This means that any government agency or municipality across the country can purchase Falcon equipment without entering into a costly and time-consuming bidding process.
PCA is a third-party, national purchasing cooperative that's active in all 50 states and Canada.
Municipalities and public sector entities can join PCA for free to take advantage of the best value contracts and the highest ethical standards in public procurement.
Click here to learn more about our new cooperative contract and how you can become a member of PCA.