We Love Falcon!!!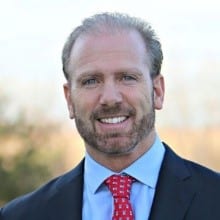 I and our team are excited to own Falcon Asphalt Repair Equipment's asphalt hot box.
We have invested in many hot box brands over the past 30 years and I'm confident this is the best quality hot box we have ever owned. If you are a commercial pavement maintenance company like us, you deserve this tool in your pavement repair toolbox.
"A Falcon hot box makes the small asphalt jobs a breeze!"
When Rabine America needed a better solution for our pothole and pavement repair operations we turned to Falcon Asphalt Repair Equipment.  We wanted an "Asphalt Hot Box" machine that was versatile, would improve our repair processes and would have the best ROI.
Golf Course Repairs – Bogeys to Birdies
Many of our contracts are in the golf course industry for the maintenance and upkeep of parking lots and the cart paths.  The team recognized we weren't up to par when it came to getting the asphalt mix out to the far reaches of the golf course efficiently.
The process was to go to the asphalt plant, load a dump truck with hot mix, then drive to the golf course (while the mix was cooling).  Then, because we could not take the truck out on the course, we had to load the mix into the bucket of a skidsteer.  By the time we got to the patchwork areas the mix was no longer at optimum temperature and difficult to work with.
This resulted in too much material returned to the asphalt plant.  So not only were we wasting material, but we were also wasting man hours.
Rabine's new process is to take the Falcon hot box to the plant, load it up and then go directly to the work areas…keeping the mix hot along the way.  Now the work can be done correctly and timely with no wasted hot mix, and our labor costs were reduced by 50%!  With the new process the team is now "making birdies" on the golf courses with the Falcon hot box.
"With the Falcon hot box, we can get our 4 tons of mix and work all day long."
A Major Improvement
Another way Rabine uses Falcon hot boxes to improve results and save money is servicing our Major Retailers' parking lots and service areas all over the Midwest.  The hot summers and cold winters are tough on pavement year-round.  As a result, the Rabine team gets calls to repair potholes all year.
The severity and location of the repair will dictate the level of response time required by the customer according to their contract.  This can range from a 3-day response, for a low priority repair, to emergency repairs, which require a 4-hour response time.  Having to go to an asphalt plant to get hot mix to perform an emergency repair or buying low quality cold patch was problematic.  In order to improve emergency service levels, we needed to have access to hot mix 24 hours a day, 7 days a week. Falcon demonstrated to Rabine America how the Falcon hot box is designed to hold hot asphalt overnight, providing us with hot mix availability at any time; day, night or on the weekend.
Our Operations Manager said to me, "Keeping our client's happy with improved service levels is our number one priority, and the Falcon hot box ensures we can deliver like never before."
Regards,
Gary Rabine
CEO, Rabine Paving
Rabine Paving is a full-service provider of commercial asphalt and concrete parking lots servicing the Chicagoland area and surrounding states including Wisconsin, Indiana and Michigan. We engineer, construct and maintain parking lots of all sizes throughout the Midwest. In Chicago, we service utility companies and specialize in pavement repairs including roads, sidewalks and parking lots.
Falcon manufactures a portable asphalt recycler & hot box used by thousands of municipalities and contractors worldwide to improve their pothole patching results.  When used as a hot box, it keeps asphalt hot all day and holds it overnight.  When used as a recycler, it provides year-round access to hot mix asphalt.  Falcon manufactures a variety of asphalt hot box models along with their unique Tack Tank Trailer product line. (view more details at www.falconrme.tempurl.host)
Falcon hot boxes are highly versatile, and they are available in a trailer, slip-in or hook lift configuration. Falcon can help you with your pothole patching results using their industry leading hot box. For more information please call 1-877-FALCON4 or visit their website @ www.falconrme.tempurl.host
Falcon Hot Boxes provide the best value to their customers