Hook Lift Asphalt Hot Box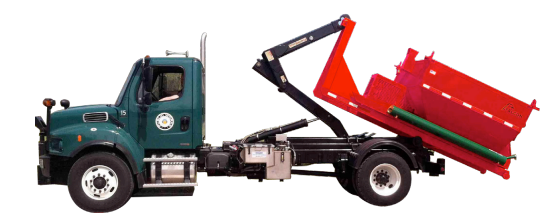 Falcon Hook Lift Asphalt Hot Boxes provide crews with a highly flexible way of making asphalt repairs. Workers can use it as their one-stop shop by equipping everything they need to patch potholes.
Since the hook lift box sits on the back of the truck, it's far easier to maneuver into and around tight city streets versus using a tow-behind trailer.
Another big advantage is that a hook lift allows the operator to multipurpose his truck by putting on a multitude of bodies. This makes it a swiss army knife and a much more efficient way to operate.
For example, let's say that they need to salt the roads. The crew would first unhook the patcher and then hook up the salt spreader. A hook lift allows a single truck to accomplish the same job as two or more dedicated ones—thereby saving time and money.
As with all Falcon models, you can choose from a wide range of options.
Hook Lift Asphalt Hot Box Features
The patented heat management system, VIP low-voltage shutdown, and large unloading door help to improve worker efficiencies while reducing the need for unnecessary trips to the asphalt plant. Falcon Hook Lift Hot Boxes come with many useful standard features, including:
Automatic temperature control

VIP technology

Battery charger package

One-piece ceramic combustion chamber

92% fuel efficiency (diesel)



12-volt deep cycle battery

Conspicuity tape

12v deep cycle battery

Fork pockets


No matter the size of your truck or capacity needs, we offer several different hook lift hot box sizes:
How Do Falcon Asphalt Recyclers Work?
The dual-burner feature on all 6-ton and up Falcon Hook Lift Hot Boxes will allow your work crews to heat cold patch, reclaim asphalt, and recycle millings. The process has three easy steps:
Using a rejuvenator, coat the hardened asphalt
Start the burners and load the hopper with asphalt chunks and millings
Use the lowest possible heat setting and let it work overnight
Hook Lift Asphalt Hot Box Image Gallery
Falcon Hook Lift Asphalt Hot Boxes
Give your work crews the flexibility they need to make asphalt repairs in and around the city with a Falcon Hook Lift Hot Box. The optional dual-burner system helps save time and money by allowing workers to recycle used asphalt chunks while reducing trips to the asphalt plant.
Contact us below to speak with one of our experts to learn how a Falcon Hook Lift Box will add value to your asphalt patching operations.