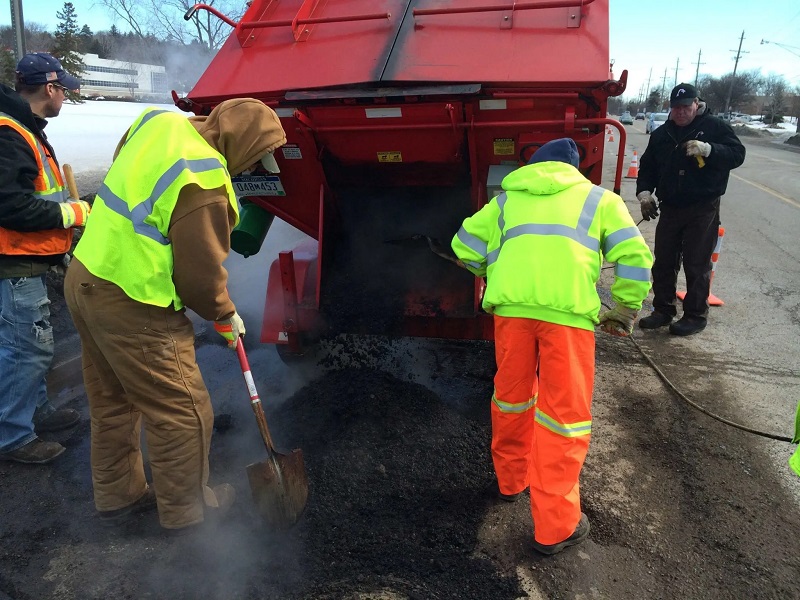 Efficiently fixing potholes requires using purpose-built equipment to get the job done right. Choosing the correct one can result in a 60% to 80% savings in material and labor. 
Hotboxes are asphalt repair machines equipped with all the tools contractors and municipalities need to increase productivity and ensure successful repairs. 
They keep asphalt hot all day and will hold it overnight. You can also use a hotbox as a recycler, providing your crews with year-round access to hot mix asphalt. 
However, how do you determine which one is right for your application? With so many makes and models on the market, making an informed buying decision can be challenging. 
Read on to learn more about the essential features to consider when selecting the right pothole repair equipment.
Ergonomics
Traditional pothole fixing methods utilize large trucks with a pile of asphalt in the bed. Workers need to raise and lower heavy shovels of asphalt, which puts tremendous stress on their bodies. The awkward shoveling angles lead to decreased productivity and the potential for increased worker injuries. 
Some machines, such as the Falcon Hotbox, are built with ergonomics in mind. They feature a much lower shoveling height and will allow workers to unload asphalt more efficiently.  Our hotboxes also dump asphalt directly into the hole. 
Check out this short video clip demonstrating the significant difference between using a dump truck and a hotbox.
Built to Last
No-starts, dirty CAD cells, increased fuel consumption, and burner component damage can result from running a 12-volt diesel burner below the required battery voltage. When the hotbox refuses to start, fuel builds up inside the combustion chamber. Eventually, it will ignite and melt internal components.
It's essential to look for a hotbox with built-in technology that prevents this inevitability from happening. Falcon hotboxes come standard with Voltage Indicator and Protector (VIP) technology that automatically stops the burner from operating below the manufacturer's required voltage.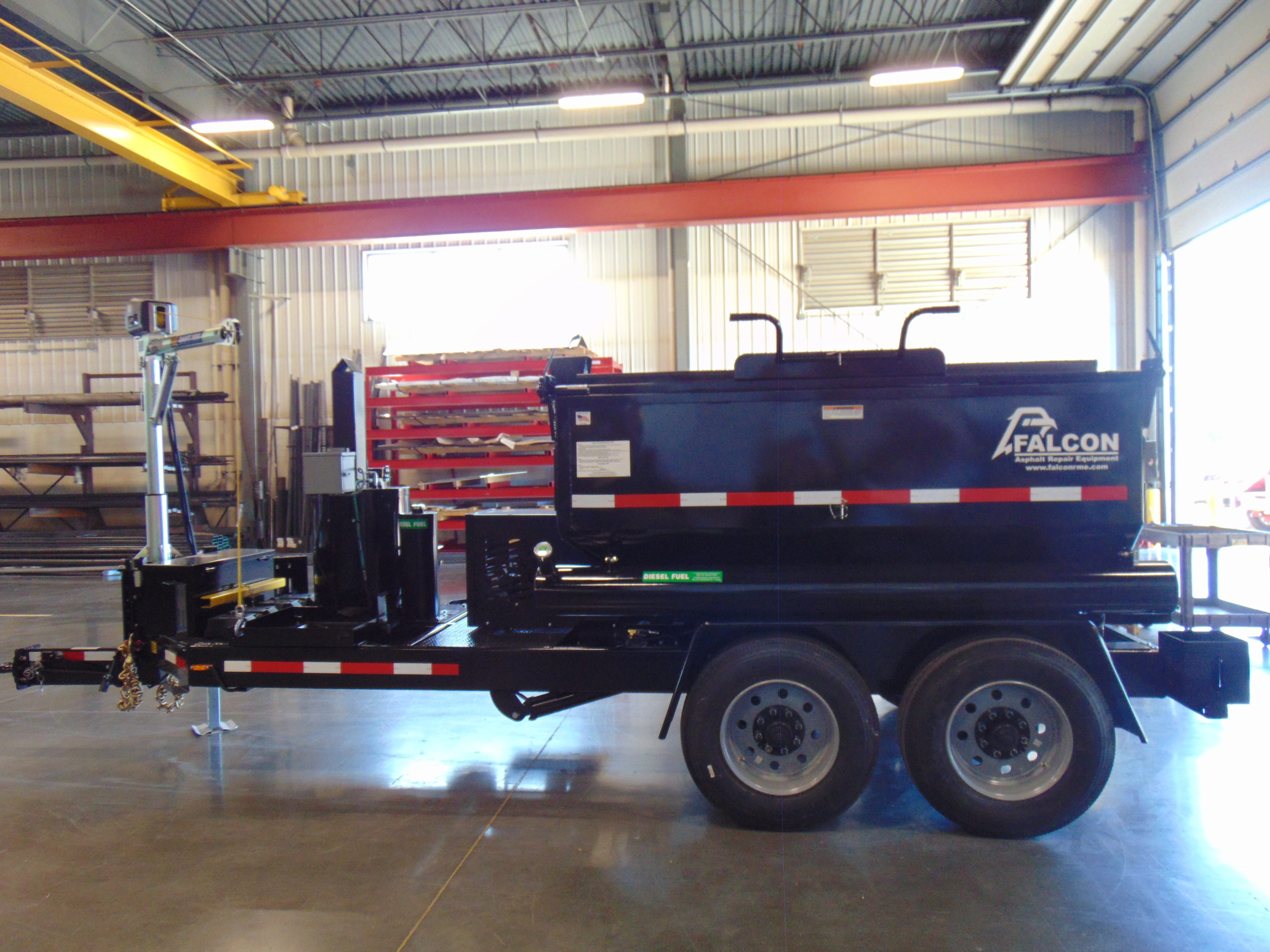 A green light inside the electrical enclosure tells the operator if the battery has enough voltage to start the burners safely. This fool-proof system helps lengthen the life of your hotbox and is unique to Falcon brand hotboxes.
The Combustion Chamber
When in the market for a pothole repair machine, it pays to consider the internal workings. For example, the front wall of the combustion chamber can burn out over time if it's unable to withstand high temperatures. This significantly lowers the lifespan of the hotbox, leads to high NOX emissions, and poor fuel efficiency.
Falcon hotboxes feature a patented one-piece seamless diesel combustion chamber that's capable of withstanding temperatures of up to 2,300°F. This results in 92% combustion efficiency, lowered emissions, and less sooty waste that can lead to dirty CAD cells. 
Recycling
Pothole repair equipment should also be able to recycle leftover asphalt chunks and millings. This will save time and money by preventing the workers from making multiple trips to and from the asphalt plant. 
Falcon hotboxes equipped with dual burners come with patented technology that uses radiant, indirect heat to break down leftover asphalt chunks and millings. This allows your crews to make year-round permanent hot mix repairs and eliminates the need for temporary cold patch repairs. 
Stress and High Temperatures
Due to their very nature, hotboxes are subject to severe stress and temperatures. Look for one that has a hopper built to withstand the impact of workers dropping large, heavy chunks of hardened asphalt into the front loader.
A good hotbox should have heat management system components that can withstand the high temperatures required for recycling asphalt. It should also feature high-density insulation that allows the hopper to retain the necessary heat and prevent fuel waste.
Available Options
No two asphalt patching operations are alike. This is why it's critical to select a hotbox manufacturer that offers a wide range of options, such as:
Spray System for Heated Tack or Rejuvenator
Hose Reel for Spray System
Dual burner system (required for asphalt recycling)
Pour Pot with Mounting Bracket
30-Gallon Heated/Insulated Tack Tank
Basket for Mounting Plate Compactor or Roller (ID 24″ x 24″)
Hoist with 12-Volt Winch
Hoist with Manual Winch
Hand-Held Propane Torch with Bracket for 20 lb. Cylinder
Matching Spare Tire with Wheel
Fire Extinguisher (5lbs) with Mounting Bracket
Which Falcon Hot Box Is Right for You?
Falcon hotboxes offer a tremendous advantage thanks to their standard features, durable construction, and available configurations. With our hotboxes, you'll save time and money while increasing productivity and worker safety. Learn more below.